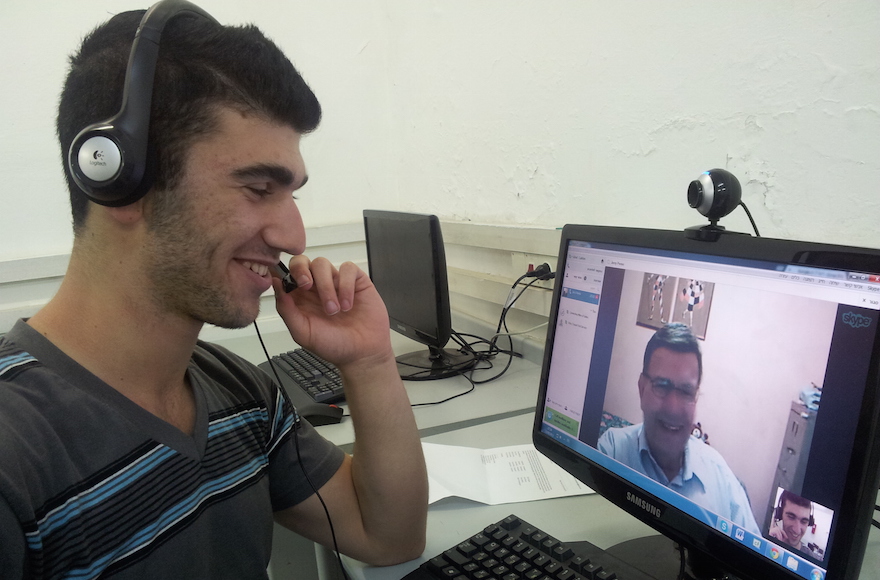 If you are like me, over the holiday season (on Yom Kippur more than any other day to be honest) you might have thought, "Is there something else I can do for another?" Turns out you can, easily, and from home.
Here in New Bedford, our Jewish Federation is committed to leading Jewish life into the future not just locally but worldwide. With changing needs and emerging technologies, we now can make an impact with our iPads as we participate in a new and innovative program called Israel Connect. I am asking you to partner with a high school student in the Afula-Gilboa region in Israel, building a "living bridge" to help students with their studies. Using your iPad or any computer with a camera, you can participate in a program designed to advance English language education via video conferencing.
Through the program, high school students in Israel connect with native English speakers across North America (many retired or semi-retired) providing an English immersion experience. English proficiency is extremely important for Israeli students as it is the key to post-secondary education. One-third of Israel's university entrance exam is based on English proficiency. Access to proper English education is heavily correlated with future socio-economic success.
I would like to kick off the program in our community. I invite you to volunteer for 45 minutes once a week. That is all you need. The very short one-time training session and cost of participation are all covered by the Federation and SNEC (the Southern New England Consortium). I hope you will consider joining the more-than 400 volunteers throughout North America who are already making a difference. (And also make me look good because I all but guaranteed four volunteers will emerge from our community!)
Check out this JTA article about the program -- but more important, call me to sign up. These kids need you.